With over 40% of the internet running on WordPress, it's no wonder that this popular content management system (CMS) has become a target for hackers. So, is WordPress easily hacked in 2022?
While WordPress is relatively secure out of the box, there are certain things that can make your WordPress site more vulnerable to attack. In this article, we'll take a look at some of the most common causes of WordPress hacks and what you can do to prevent them.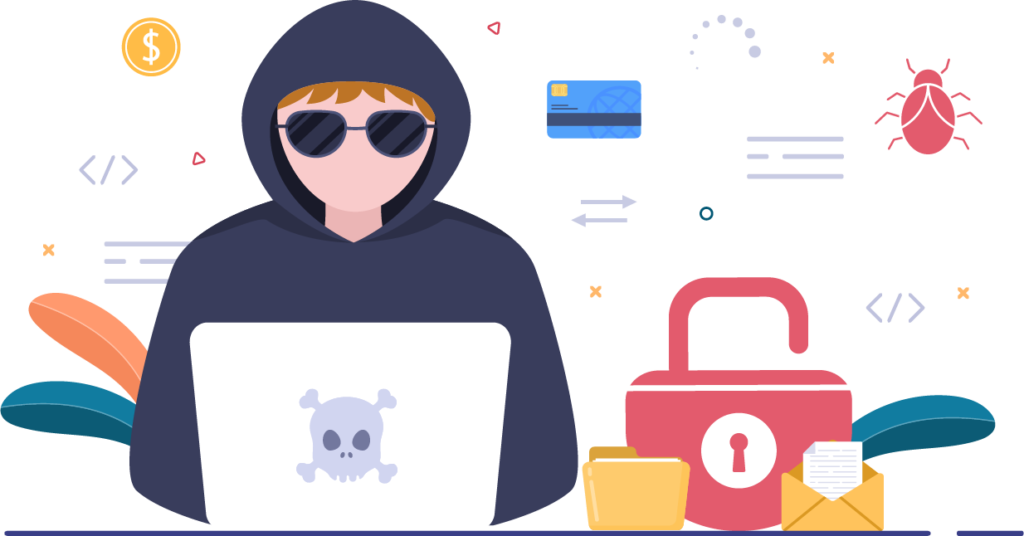 Outdated WordPress Core
One of the most common reasons for WordPress sites getting hacked is because they are running an outdated version of WordPress. While it's important to keep your WordPress site up to date for security reasons, it's also important to make sure that you're using a compatible version of WordPress with your themes and plugins.
If you're not sure what version of WordPress you're running, you can check by going to the Updates page in your WordPress dashboard. If you're running an outdated version of WordPress, you'll see a message that says, "There is a new version of WordPress available."
To update WordPress, simply click the "Update Now" button. Once the update is complete, be sure to check your site for any broken functionality or design issues.
Outdated Themes and Plugins
This is the most common cause of website hacks. As with WordPress itself, it's important to keep your themes and plugins up to date in order to maintain a secure site. However, it's also important to make sure that your themes and plugins are compatible with the latest version of WordPress and PHP.
To update your themes and plugins, simply go to the "Updates" page in your WordPress dashboard.
If there are any updates available for a plugin or theme, they'll be shown on this page. To update them, simply select the checkbox then click "Update Plugins".
As with updating WordPress itself, be sure to check your site for any broken functionality or design issues after updating your themes and plugins. If you're using a custom theme or plugin, it's always a good idea to contact the developer to make sure that the new version of WordPress is compatible with their product.
Nulled Themes and Plugins
A nulled theme or plugin is one that has been modified to remove the license verification code. This allows users to use premium themes and plugins without paying for them. While this might seem like a great way to save money, it's actually a huge security risk.
Nulled themes and plugins are often full of malicious code that can be used to take over your WordPress site. In addition, nulled themes and plugins are not supported by the developers, which means that they will not receive updates and security patches. This leaves your WordPress site vulnerable to attack.
If you're using a nulled theme or plugin, we recommend that you switch to an officially licensed version as soon as possible. This not only keeps your site secure, but supports the original developer for their work.
If you're not sure if a theme or plugin is nulled, you can contact the developer and ask them.
Insecure Hosting
Your WordPress site is only as secure as your hosting provider. If your hosting provider is not taking security seriously, it's only a matter of time before your WordPress site is hacked. When choosing a hosting provider, be sure to do your research and choose one that takes security seriously.
Some things to look for in a secure hosting provider include:
Firewall – to protect your site from bad bots and attacks
DDoS mitigation
Malware scanning and removal
Regular WordPress backups
Reliable support
It's also worth noting that "shared hosting" is generally slower and less secure than Managed WordPress VPS hosting.
Weak Passwords
Another common reason for WordPress hacks is weak passwords. If you're using a weak password, it's only a matter of time before someone guesses it and gains access to your WordPress site.
To ensure that your password is strong, we recommend using a combination of upper and lower-case letters, numbers, and special characters. In addition, your password should be at least eight characters long.
If you're worried that you might have a weak password, you can use a password strength checker to find out. Simply enter your password into the tool, and it will tell you how strong it is.
The free "Passwords Evolved" plugin can also be a great addition to your WordPress toolset. The plugin will help enforce stronger passwords, and makes sure your password has not been compromised and listed in the Have I been pwned? API database.
No Firewall
A firewall is a layer of security that helps to protect your WordPress site from attacks. By blocking malicious traffic, a firewall can help to keep your site safe from hackers.
If you're not using a firewall, we recommend that you start as soon as possible. There are many great firewall options available, including Cloudflare's free plan or get a developer to help via a WordPress care plan.
No SSL Certificate
You can easily migrate your HTTP website to HTTPS by installing an SSL certificate on your website.
SSL is important because it encrypts the connection between your site and the user's browser, so that nobody can intercept the data being sent.
Migrating to HTTPS is not just about security; it also improves SEO ranking and customer trust.
To obtain an SSL certificate, you can likely obtain one easily from your hosting company, get one from a third-party provider, or install one for free via a cloud platform such as Cloudflare.
Unprotected WordPress Admin Access
Your WordPress admin area is the most important part of your site. This is where you manage all of your content, settings, and users. Because of this, it's important to make sure that only authorized users have access to it.
One way to protect your WordPress admin area is to use a free security plugin like Wordfence which includes a feature to lock down your WordPress admin area. With this feature enabled, only users who have been authorized by you will be able to access the admin area.
You could also set up two factor authentication for admin accounts, and change the login URL for your WP admin area from /wp-admin/ to something else random like /xyz-login-now/
Incorrect File Permissions
Incorrect file permissions can also lead to WordPress hacks. If your file permissions are too lax, hackers may be able to gain access to sensitive files on your server. Conversely, if your file permissions are too strict, you may not be able to access certain features of your WordPress site.
Your WordPress files should have 644 value as file permission and folders should have 755 as their file permission.
In Conclusion
WordPress is a great platform, but it's not immune to hacking. There are many factors that can lead to a WordPress hack, including outdated software, weak passwords, and insecure hosting.
Fortunately, there are steps that you can take to protect your WordPress site from hackers. We recommend that you keep your WordPress core, themes, and plugins up-to-date, use a strong password, and choose a secure hosting provider. In addition, we recommend using a security plugin to help protect your site.
If you're worried about your WordPress site being hacked, we offer WordPress care plans that include security features to help keep your site safe. Contact us today to learn more.