Allow customers to declare their VAT / tax exemption eligibility, submit their exemption details, and automatically remove tax from their purchases.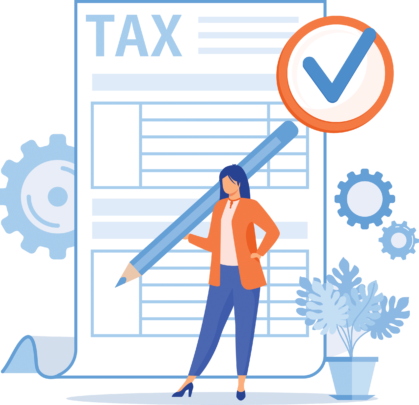 Simplify the way you manage VAT exempt customers.
Our powerful and effective Tax Exemption for WooCommerce plugin makes it easy for your customers to declare tax exemption eligibility, submitting all their details and certificates, and allows you to easily manage exempt customers right from your dashboard.
Includes all the features you will ever need, like custom fields, tax exemption certificate uploads, user or product-specific exemptions, and lots more, giving you gain total flexibility and control.
Tax Exemption on Checkout
Display a tax exemption checkbox on the WooCommerce checkout page, which will automatically disable tax on their order.
Along with the tax exemption checkbox, they can also submit the name of the person that is exempt, and the reason.
You also add your own custom fields to the tax exemption form. This can be text, textarea, select, checkbox, radio, number, and date fields.
Allow your tax exempt customers to upload their PDF tax exemption certificate when submitting their exemption details.
Add an "Expiration Date" field to the tax exemption form. If their exemption expires, it will be disabled and needs to be updated.
Fields on Registration Form
Enable an option to display the tax exemption fields on the WooCommerce registration form, ready for customers to auto-apply on checkout.
Settings on My Account Page
Add a section to the WooCommerce
"My Account" page for the user to set o edit their tax exemption details.
Select Location on Checkout
Select where the tax exemption form is shown on the checkout page, to fully integrate with your custom checkout layout.
Enable an option to only show the exemption checkbox on checkout, requiring them to first set their details on the "My Account" page.
Select whether or not tax will also be removed from the shipping costs.
Tax Class for Tax Exemption
Select the tax class that will be applied to the tax exempt orders.
Require users to submit the exemption form first, which needs to be approved by an admin, before they can place tax exempt orders.
Enable an option to only make tax exemption available to selected user roles. The form/option will be hidden for all other roles.
Optionally, only remove tax from certain eligible products. You will edit each product individually and enable "VAT Exempt Product".
Enable an option to make the tax exemption option on the checkout page only available to logged in users.
Each order will have a "Tax Exemption" meta box when editing the order from the admin page, showing all exemption info.
Easily manage all your tax exempt customers, with plenty of options, and ability to easily view/edit your exempt customer details.
If you ever need any support, you can send a message to our expert team any time and we'll be glad to help out.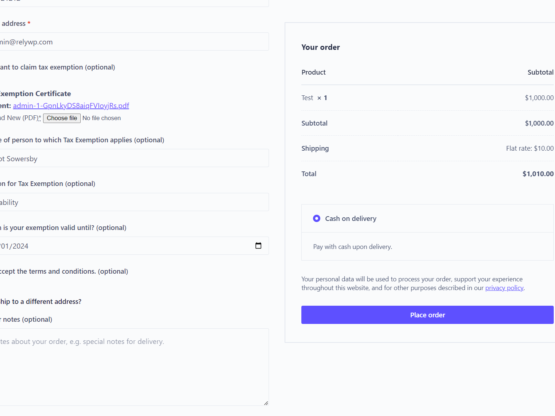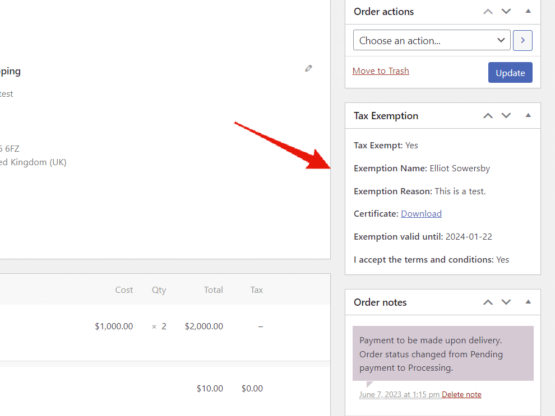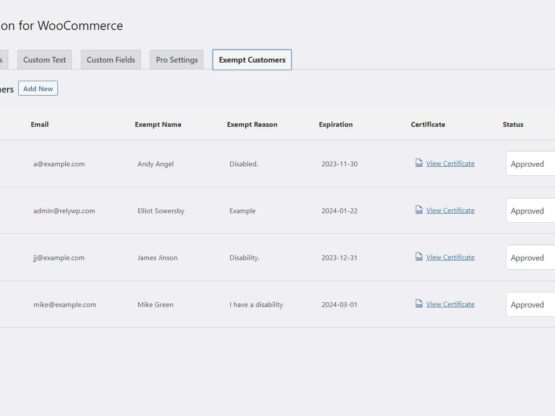 Exempt Customers Management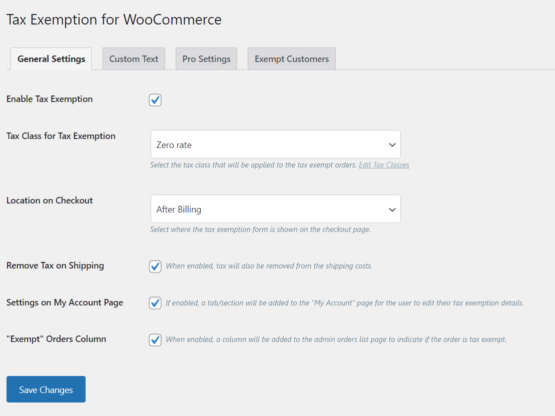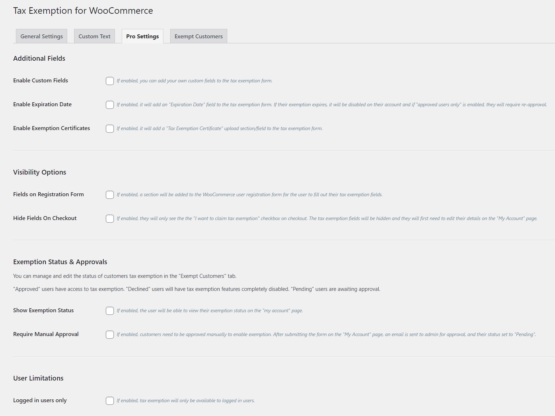 Black Friday Sale: Get 30% OFF until 30th November!
Plugin updates for 1 year.
Premium support for 1 year.
Plugin updates for 1 year.
Premium support for 1 year.
Plugin updates for 1 year.
Premium support for 1 year.
Your trust is important to us. We provide clear and fair pricing, ensuring your costs remain stable every year. Rest assured, there are no sudden cost hikes after the first year.* Additionally, future price increases will only apply to new subscriptions. The price you signup at will remain the same for as long as your subscription is active.
Easily cancel or switch plan any time. Pricing is in USD and excludes applicable VAT.
An active PRO subscription is required for future updates and support.
*Black Friday discount applies to first payment only. Renewals are at the normal price.
Have a pre-sale question, or already a PRO user, send us a message directly.
Our documentation explains everything you need to know about the plugin.
Check out the support forums for help with the free version.