WordPress Care Plans
Taking the stress off your shoulders, we'll manage and maintain your WordPress website for you with our care plans. Choose us and enjoy the peace of mind that your site's being well looked after, every day.
Focus on your growing your business.

We'll take care of your website.
Unlimited Tasks
Professional +
Need help maintaining, editing, and improving your WordPress website? Our Professional and Enterprise care plans include unlimited small tasks. Send all your site tasks and edits our way, and we'll do them for you! See FAQ: What do "Maintenance Tasks" cover?
Expert WordPress Support
All Plans
Get in touch via our easy to use support system, with any WordPress or general website queries/questions you may have, and we'd be happy to help. Looking for plugin suggestions, need some site changes, don't know how to do something, just ask!
Weekly Managed Updates
All Plans
When new versions of WordPress core or any of your plugins come out, updates will be handled for you, every week, ensuring you're running the latest version! Our process ensures your website updates are taken care of safely and efficiently, every time. If we detect that you have plugins installed that have an emergency security patch available for you, we'll update this for you sooner. Learn More
Speed & Performance Optimisations
All Plans
We will perform WordPress Speed Optimisations on your website to make your site blazing fast, and make sure nothing is slowing it down. This includes implementing GZIP Compression, Minification / Concatenation, Browser Caching, Database Optimization, Image Compression, and more. Your website speed will also be frequently monitored and optimised on a weekly basis.
Automated Website Testing
Enterprise
We'll implement automated tests on your website, running every day or week, to make sure everything is running smoothly. This includes testing things like adding items to cart/checkout, verifying landing pages, submitting your contact forms, and more!
Easily submit all your tasks, changes and questions directly on your website in just a few seconds, via our integrated support tool.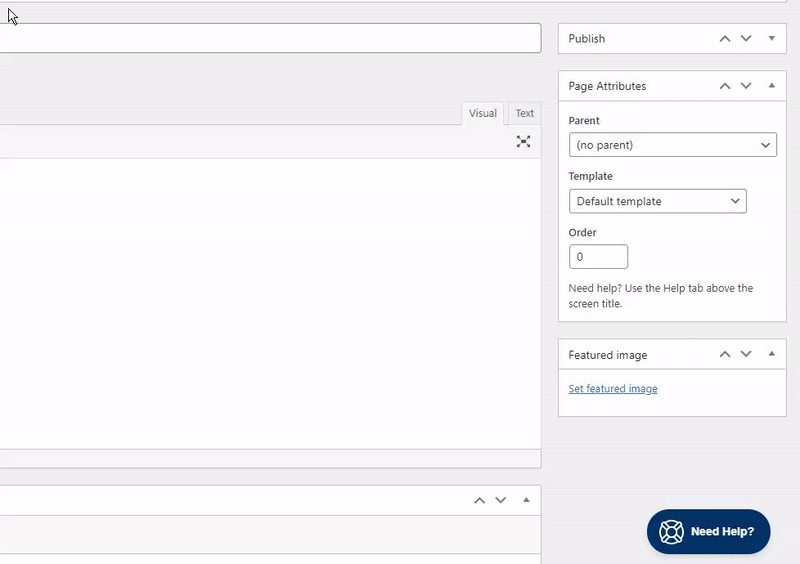 Protect your business and customers with

Rock-Solid Security Protection

All Plans
Daily Malware Scans
Security Hardening
Enterprise-Grade Firewalls
OWASP Top 10 Threats
Free Malware Removal
Secure Cloud Backups
All Plans
We offer a reliable and secure backup solution, giving you the ability to recover your site, in-case something goes wrong. With our Standard and Professional care plans, you get automatic daily cloud backups, stored on Amazon S3 for 90 days. However, if you want to go one step further, we offer 24/7 real-time backups in our Enterprise plan! Learn More
Vulnerability & Penetration Testing
Enterprise +
Intelligent AI-powered vulnerability assessments and in-depth penetration testing will be run on your WordPress website, for an extra level of website security. These tests help find security weaknesses and vulnerabilities on your website. Assessments are manually reviewed and approved upon completion. You will also be sent an in-depth report every month with details of the automated tests. If any potential issues are found, we'll fix them for you.
Powered by Beagle Security (worth over $1188/year). Learn More
Plus even more benefits including…
All Plans
24/7 Uptime Monitoring
All Plans
Money Back Guarantee
Enterprise +
Technical SEO Support
Enterprise +
Conversion Optimisation
Professional +
Broken Link Monitoring
Enterprise +
Stats & Analytics Dashboard
Select your options...
Include Managed VPS WordPress Hosting?
0
0
0
0
Professional
Maintenance Maintenance & Hosting (Bronze Cloud)
Perfect for business sites with eCommerce or other advanced functionalities that need extra care. Includes unlimited maintenance tasks, real-time cloud backups, free premium plugins and more.
1 Websites
£204 + VAT
£245 + VAT
204
245
per month
(Billed Monthly)
https://my.relywp.com/shop/maintenance-plan-yearly/?careplan=professional-2
https://my.relywp.com/shop/maintenance-plan-monthly/?careplan=professional-2
https://my.relywp.com/shop/maintenance-plan-yearly/?careplan=professional-2
https://my.relywp.com/shop/maintenance-plan-monthly/?careplan=professional-2
Maintenance Only (Hosting Optional)
Fully Managed Hosting (Bronze Cloud)
Standard Features and...
WooCommerce & Advanced Support
Rank Math SEO PRO License & Setup
Broken Link Monitoring & Fixes
Basic API Integrations Support
First 2 months of your subscription are billed upfront. After this, you are then billed normally each month, until you cancel.
Free setup and migration. Cancel any time. No cancellation fees or hidden costs.
We also offer a £35/month plan with just the core maintenance services.
Extra Services
All payments are charged in GBP (£) or USD ($) based on your location.
VAT calculation is displayed at 20%, but may vary based on your countries tax rate.
The Setup Process
We handle the migration and setup of your site for you, from start to finish.
1. Share Login Details
Easily share the login details for your existing hosting via our custom encrypted "share access" tool.
2. Quick Setup
We'll go ahead and setup your website onto our maintenance platform, without any downtime.
3. Relax!
Congratulations, your website will be taken care of by our WordPress experts every day. Now you can relax!