If you're looking to add an extra layer of security to your WooCommerce Store, Google reCAPTCHA is a great option.
In this article, we'll show you how to add Google reCAPTCHA to your WordPress and WooCommerce website forms!
Get Your reCAPTCHA Keys
First, you need to visit this page, and login if you are not already: https://www.google.com/recaptcha/admin/create
Next, you'll be required to enter a label, reCAPTCHA type, and your domain.
For the reCAPTCHA type option, you will need to select "Challenge (v2)", followed by the option: "I'm not a robot" Checkbox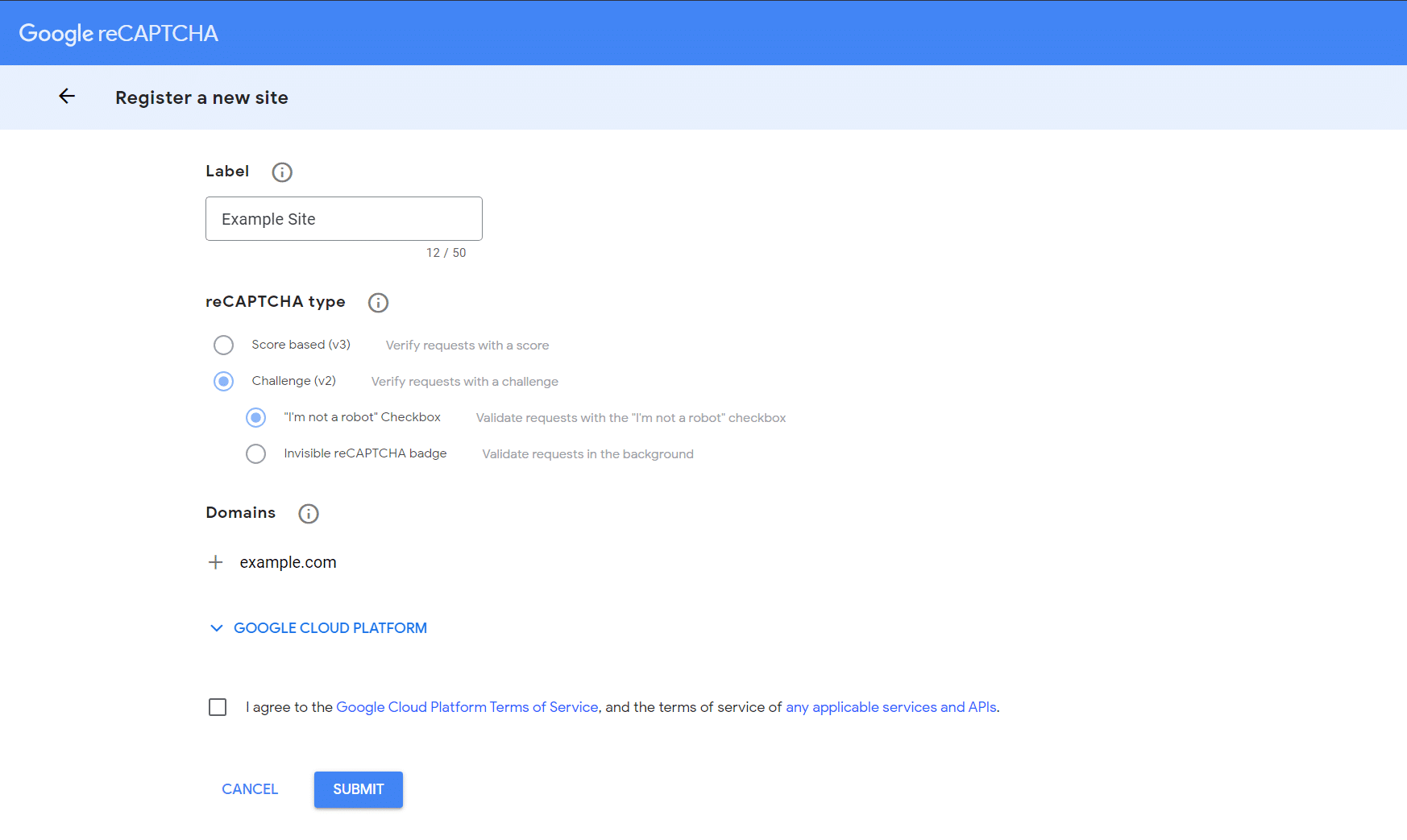 Click the "Submit" button, and you will be given a "Site Key", and "Secret Key". Keep this page open, as you will need to copy them later.
Install The WordPress Plugin
Now you will want to go ahead and install the free "reCAPTCHA for WooCommerce" plugin on your website.
To do this, go to "Plugins > Add New" in your WordPress admin area, then search for "reCAPTCHA for WooCommerce", click "Install", and finally click the "Activate" button that shows once it's installed.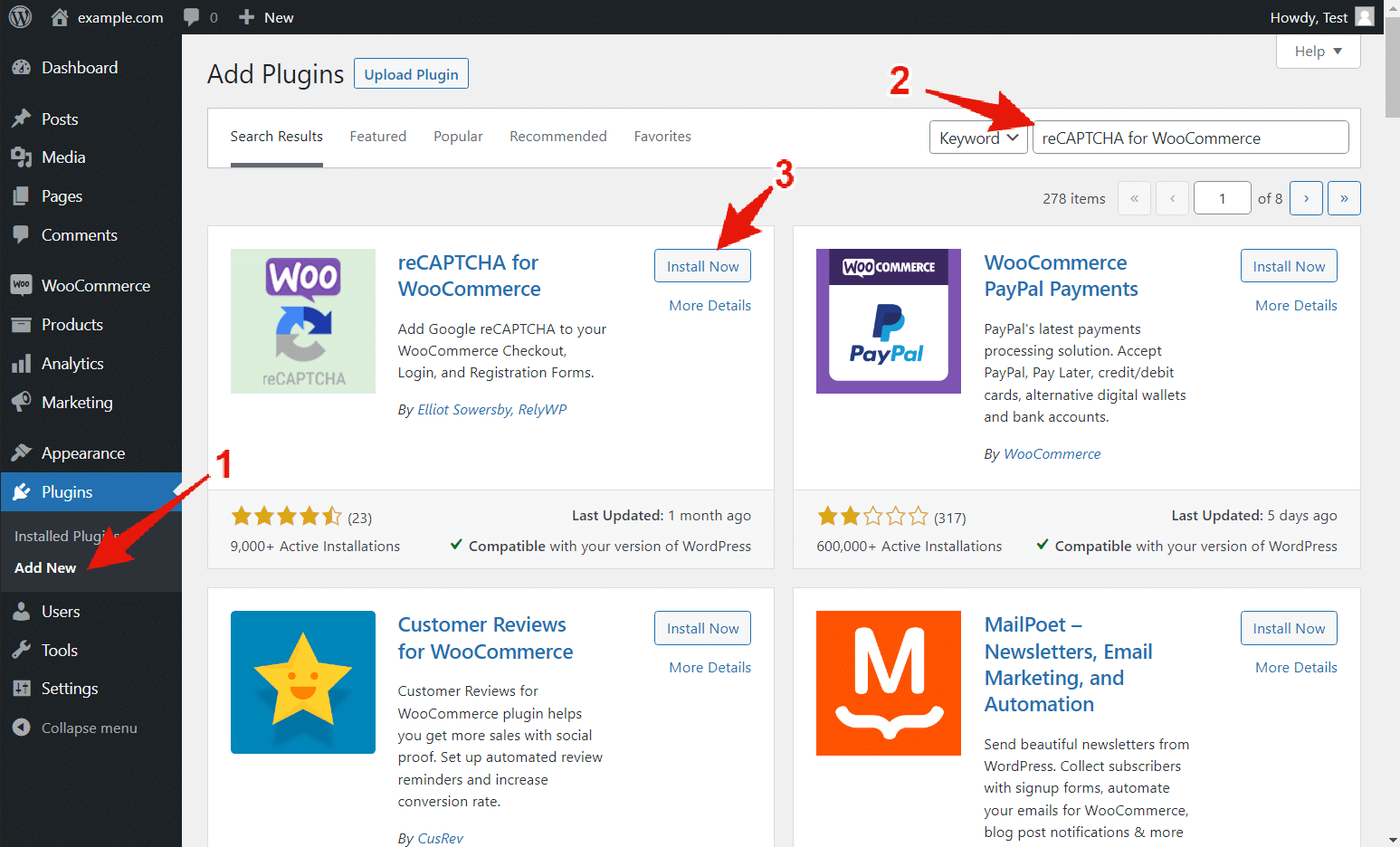 You will then be taken to the settings page for reCAPTCHA for WooCommerce.
Here you will be able to customise several options:
Site Key.
Secret Key.
reCAPTCHA Theme (light or dark).
Simply copy your Site Key and Secret Key generated earlier, and paste these into the settings fields.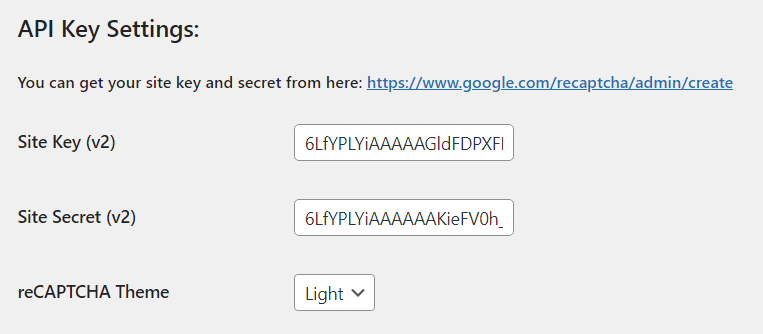 Further down the settings page, you will see several checkboxes.
Here you can enable reCAPTCHA on all your WordPress and WooCommerce forms.
Simply select the checkbox for each form you want to enable reCAPTCHA on, and customise any of the other settings as required.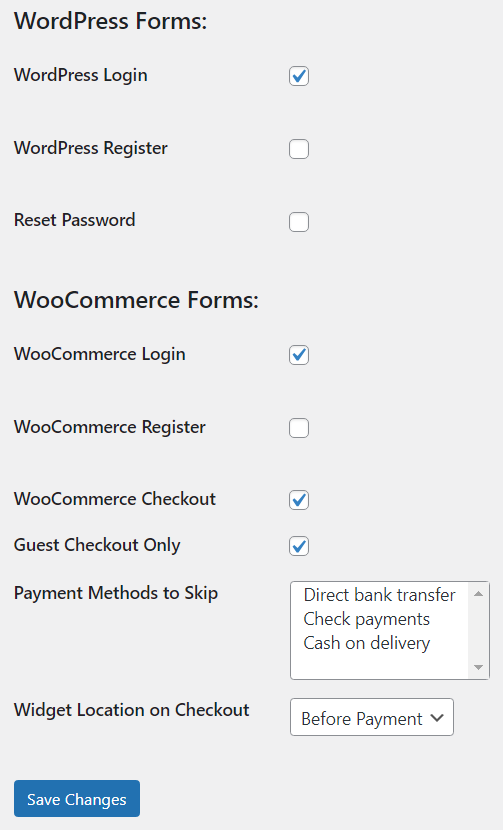 Finally, when you first set your "Site Key" or "Secret Key", or update it, you will be required to test the API response, to make sure everything is working OK. Simply complete the reCAPTCHA, and click "TEST RESPONSE".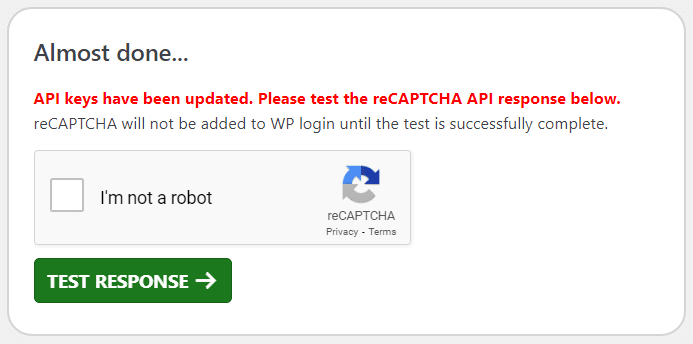 Example Screenshot
Here's an example of what the reCAPTCHA challenge will look like when enabled on your WooCommerce checkout: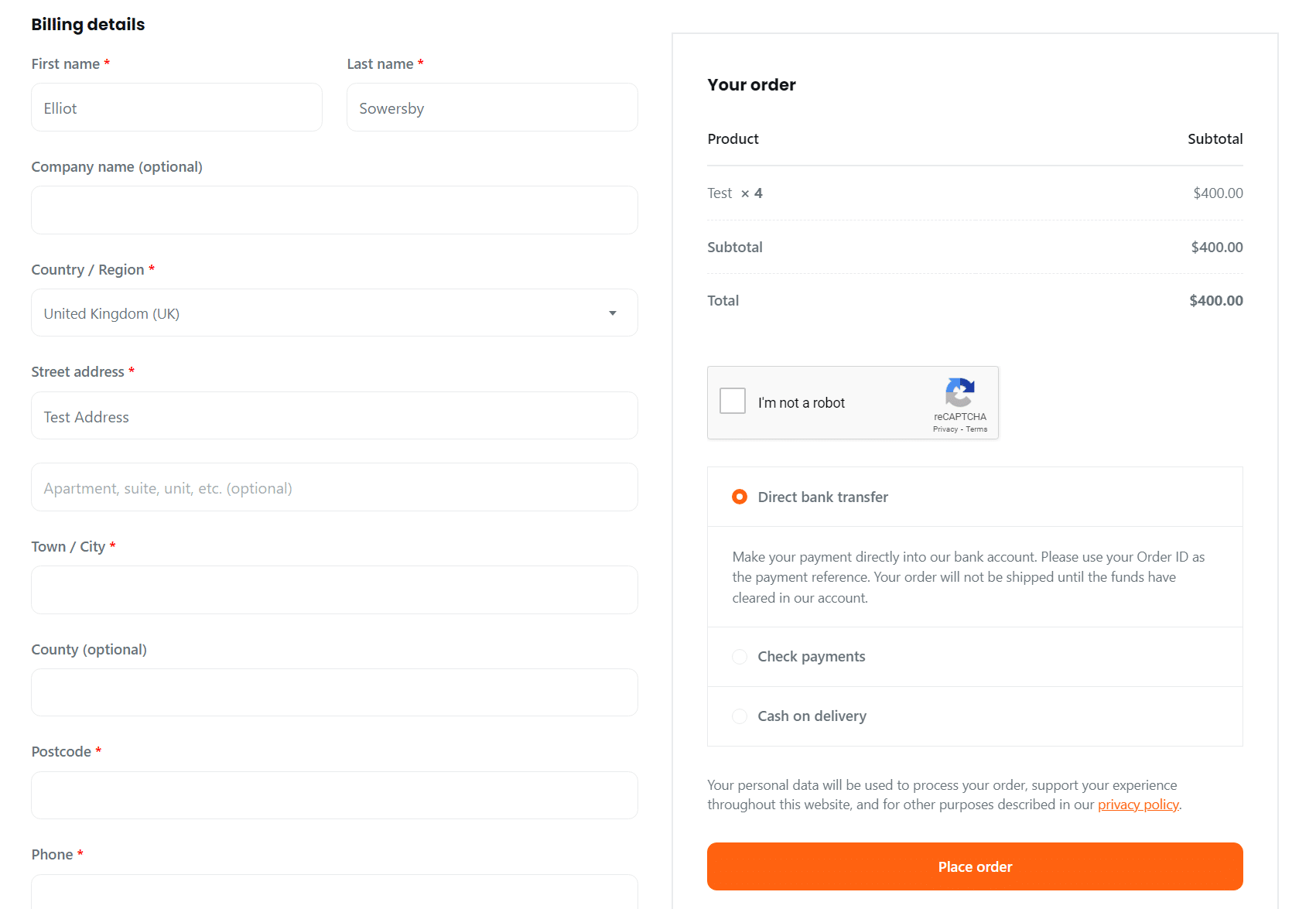 To learn more about Google reCAPTCHA, click here.